BRITBASE - British Chess Game Archive
Tournament: 137th Varsity Match • Venue: RAC Club, Pall Mall, London • Date: 2 March 2019
Download PGN • List of Varsity Matches • Back to 2018 • Forward to 2020 • edited Thursday March 24, 2022 10:32 AM
John Saunders reports: The 137th Varsity Chess Match between Oxford University and Cambridge University was held at the Royal Automobile Club, Pall Mall, London on 2 March 2019. The match sponsors were the Royal Automobile Club. The chief match arbiter was Matthew Carr and also in charge of operating the live boards. Cambridge won the toss and chose Black on odds.
2018« 2019 Varsity Chess Match »2020
Bd
Oxford University
Rating
Nat
4½-3½
Cambridge University
Rating
Nat
1w
Hou Yifan (St Hilda's)
2662g
CHN
½-½
Matthew Wadsworth (Queens')
2386f
ENG
2b
Isaac Sanders (Christ Church)
2355f
ENG
1-0
Ryan Rhys Griffiths (Wolfson)
2359f
IRL
3w
Lisa Schut (Jesus)
2259wm
NED
½-½
Conor Murphy (Christ's)
2361f
IRL
4b
Joris Gerlagh (University, capt)
2258
NED
0-1
Gwilym Price (Clare)
2138
ENG
5w
Benjamin Foo Zhi Rong (Magdalen)
2254c
SGP
0-1
Gustavo Leon Cazares (Selwyn)
2059
MEX
6b
Daniel Abbas (Magdalen)
2253f
ENG
1-0
Peter Finn (Girton)
1863
ENG
7w
Gordon Scott (Merton)
2237
ENG
½-½
James Cole (Downing, capt)
1921
ENG
8b
Filip Mihov (Balliol)
2155
MKD
1-0
Naomi Wei (Trinity)
1787
ENG
Av. Rating = 2304.1
4½-3½
Av. Rating = 2109.2
© 2019 John Saunders, all photos and text - not to be used without permission
Best game prize went to Isaac Sanders (Oxford board 2) while the brilliancy prize went to Gwilym Price (Cambridge board 4).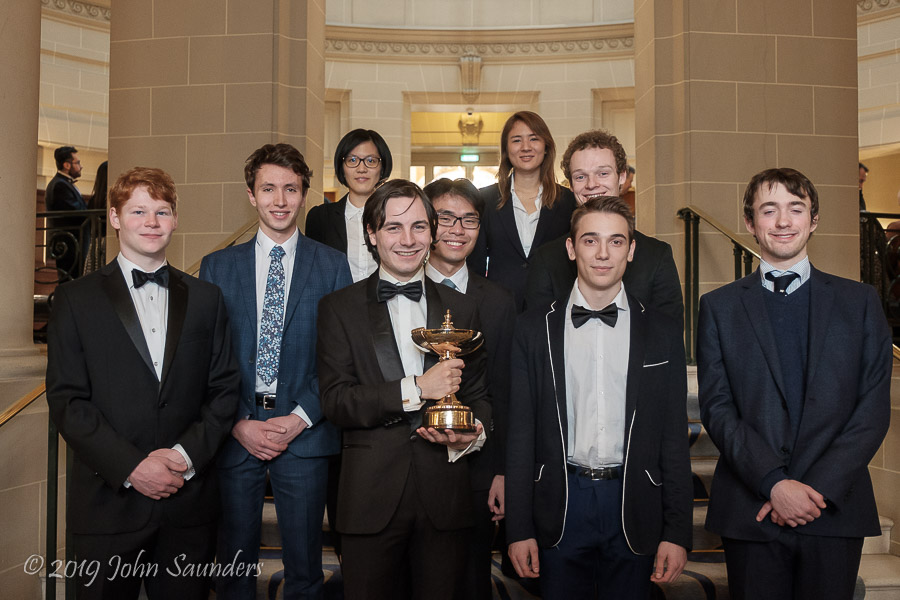 2019 Oxford University team: Andrew Rogozinski (reserve), Daniel Abbas, Hou Yifan, Joris Gerlagh (captain),
Benjamin Foo, Lisa Schut, Gordon Scott, Filip Mihov, Isaac Sanders.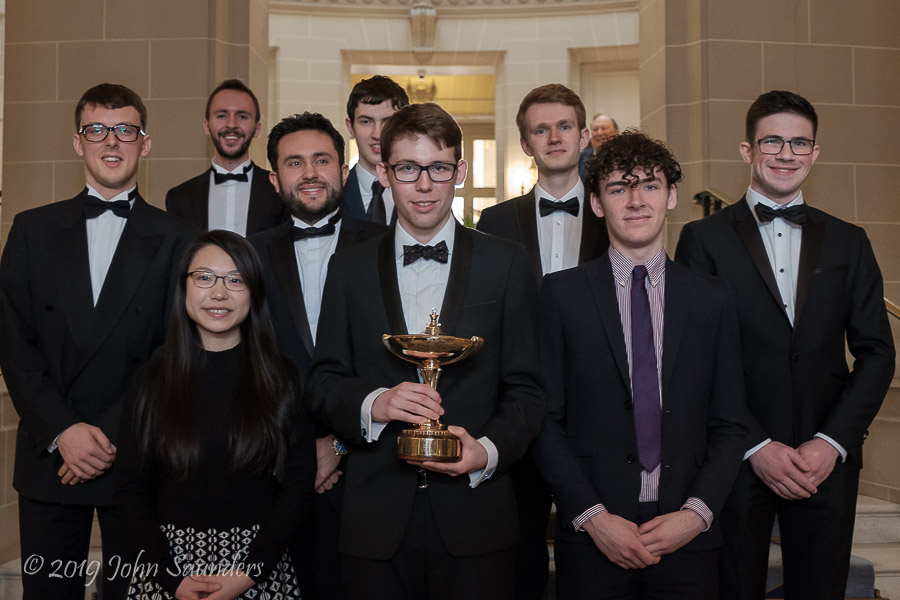 2019 Cambridge team: Peter Finn, Naomi Wei, Ryan Rhys Griffiths, Gustavo Leon Cazares, Gwilym Price,
James Cole (captain), James Walsh (reserve), Conor Murphy, Matthew Wadsworth.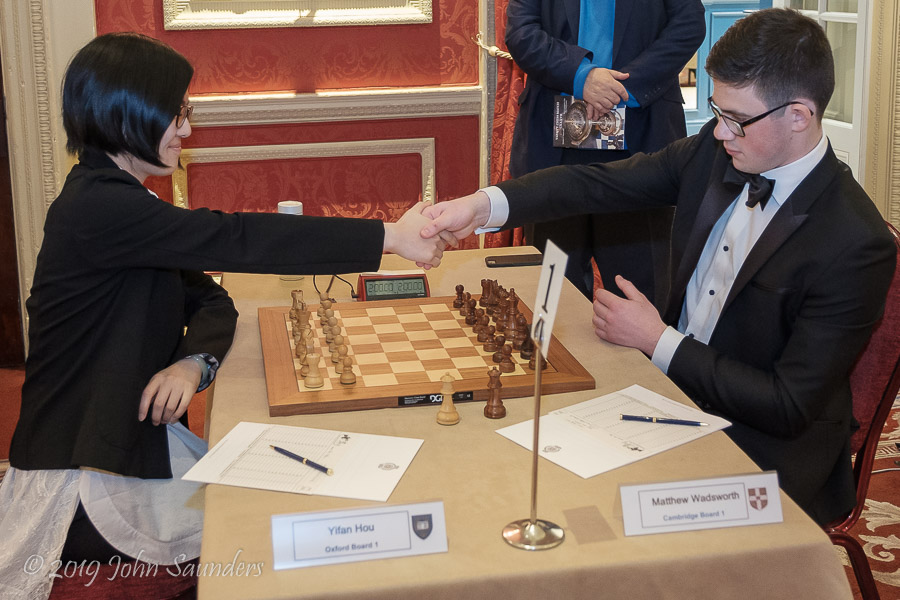 A unique moment in chess history: the world's longest running regular chess fixture, now into its 137th match, welcomes the world's top woman player Hou Yifan (St Hilda's College, Oxford) as she shakes hands to start her game with Matthew Wadsworth (Queens' College, Cambridge)
3.45pm - first blood to Oxford on board 8 as Filip Mihov brings off a material-winning combination to beat Naomi Wei. Until now Cambridge had been looking quite cushy, with Gwilym Price still looking to be well on top versus Joris Gerlagh, and Matthew Wadsworth doing quite well against Hou Yifan.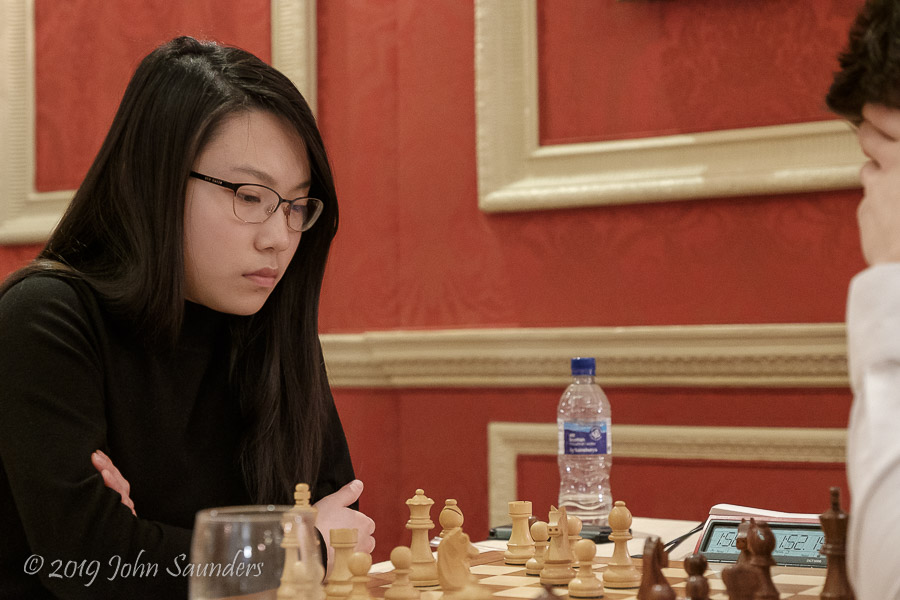 Board 8: Naomi Wei 0-1 Filip Mihov
4.17pm: great result for Cambridge... not a win, but a draw for Matthew Wadsworth against Hou Yifan rates as one of the most remarkable results ever in this long-standing match. Well done, Matthew.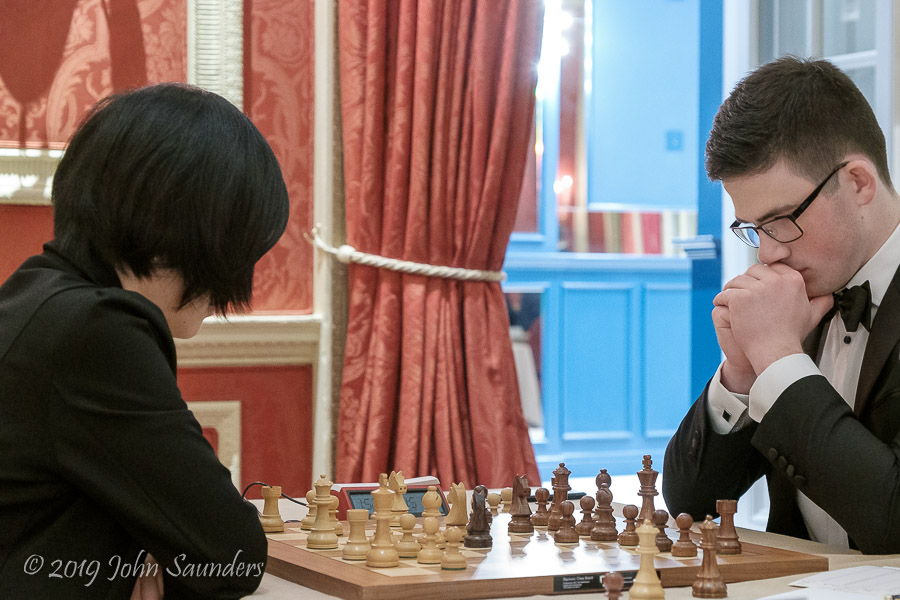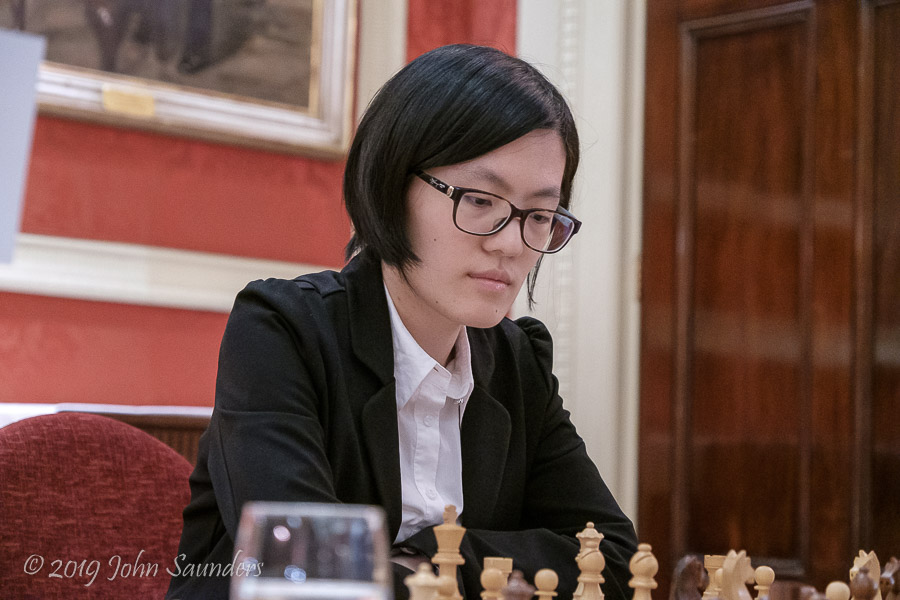 Draw for Matthew Wadsworth against Hou Yifan.
4.30pm - Cambridge level the score at 1½-1½ as Gwilym Price beats Joris Gerlagh on board four. When we were conducting the formal photos earlier, the Oxford captain dropped the trophy and I jokingly told him that was a very bad omen. It was for him, at any rate, beaten by a lower-rated opponent.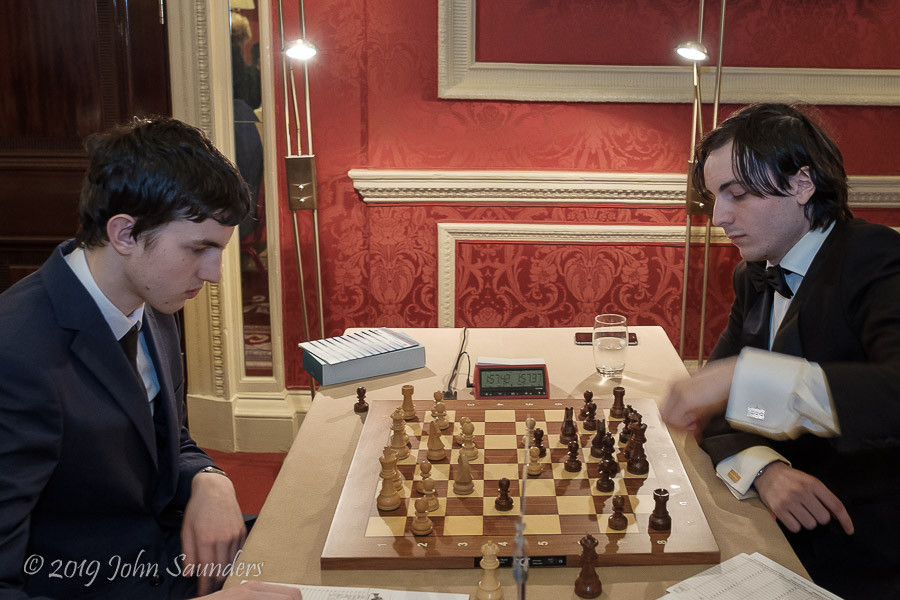 Oxford captain Joris Gerlagh goes down to defeat against Gwilym Price.
4.50pm: board seven ends in a draw. Black, the Cambridge captain James Cole, may have been better there but Gordon Scott rescued a half-point. But another 300+ rating differential wasted by Oxford.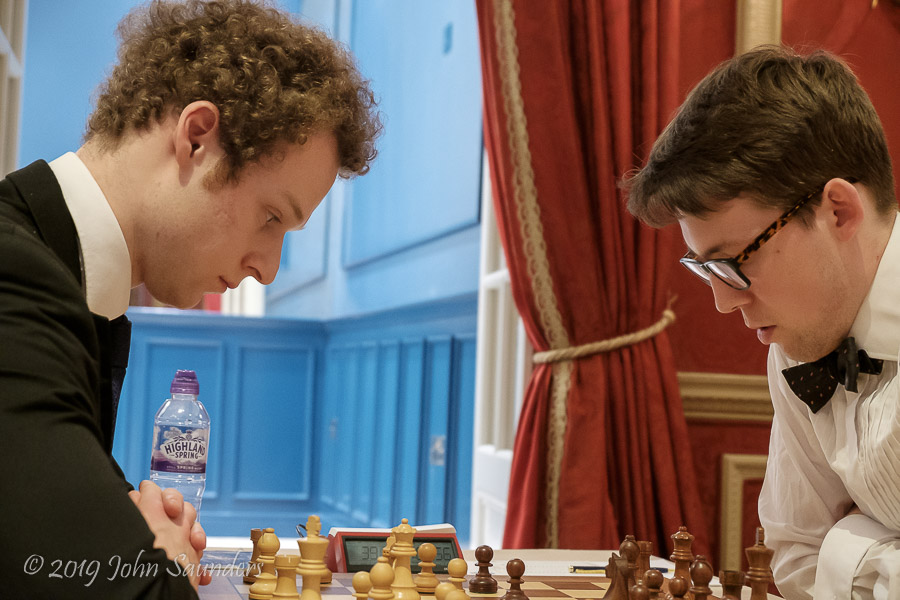 "Draw, actually": Cambridge's Hugh Grant lookalike James Cole did well to draw with Gordon Scott but a win was nearly on the cards. Match score 2-2.
Yikes... 5.52pm and the Cambridge board two Ryan Rhys Griffiths has just blundered into a mating net when he could probably have looked forward to a draw. A tragic turnabout for Cambridge as they had been looking at an advantage in the match despite their big rating deficit. Oxford 3-2 Cambridge.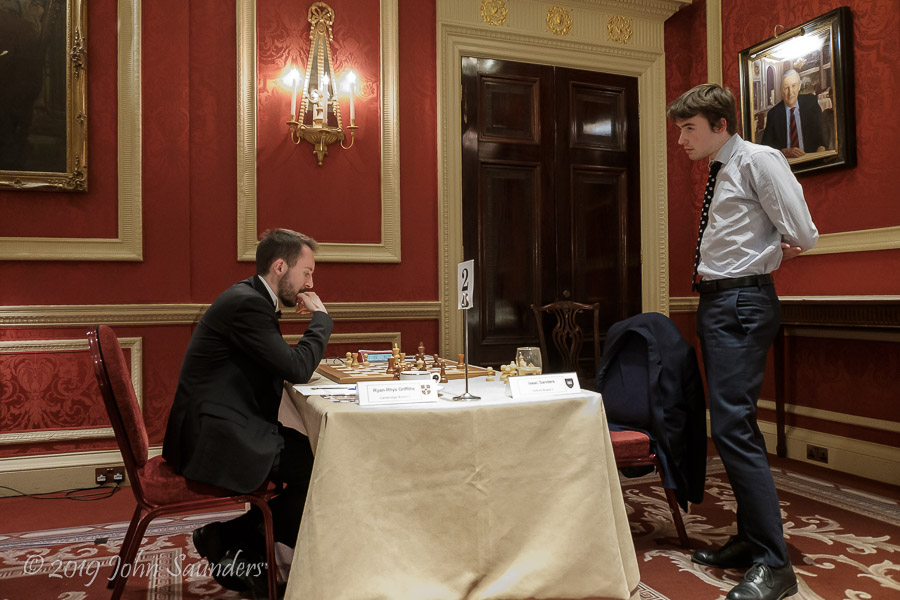 Ryan Rhys Griffiths was doing OK before blundering into a mating net against Isaac Sanders
6.08pm and board three ends in a draw. That makes it Oxford 3½-2½ Cambridge. Still two games left.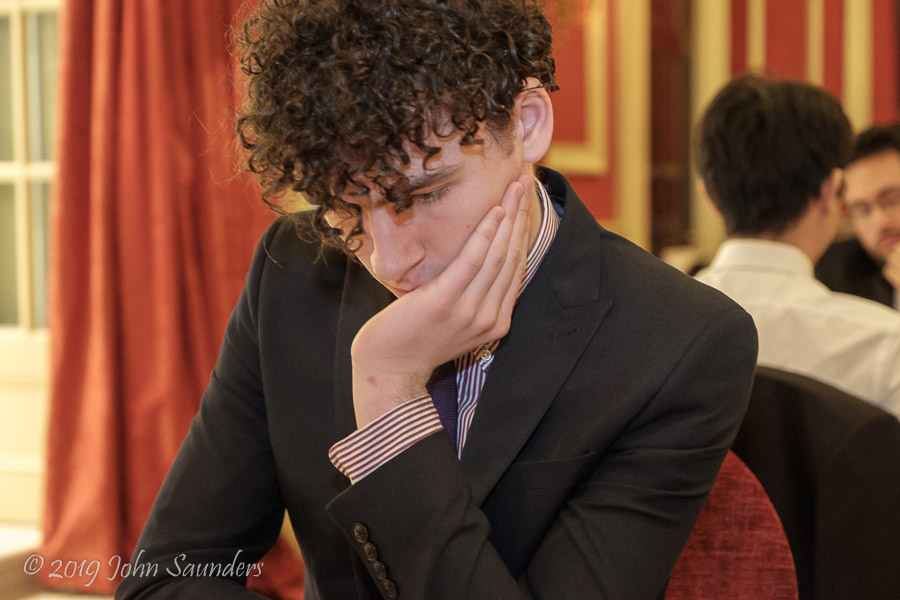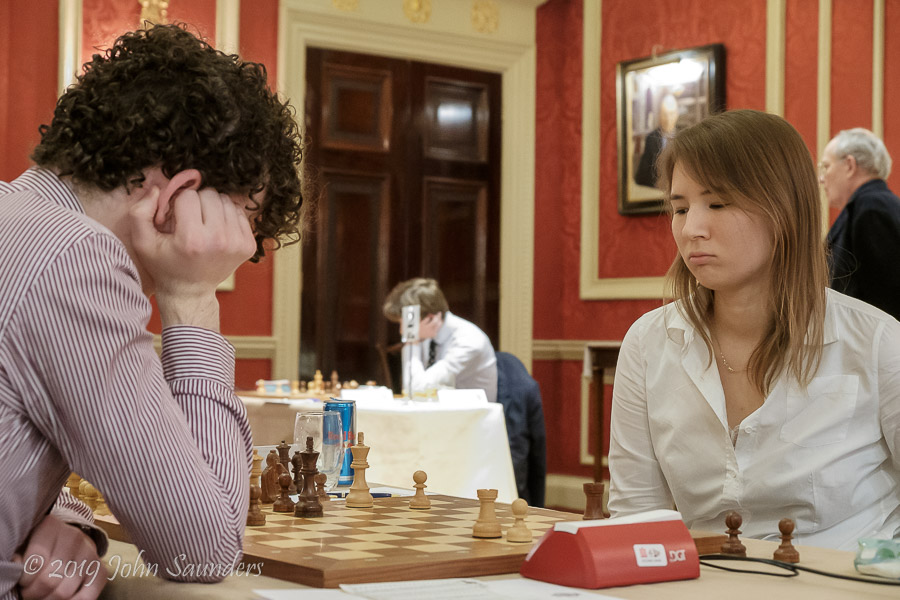 Conor Murphy and Lisa Schut draw.
Just two minutes pass and now Cambridge level the match with a win on board five for Gustavo Leon Cazares against Benjamin Foo. Oxford 3½-3½ Cambridge and it's all down to board six.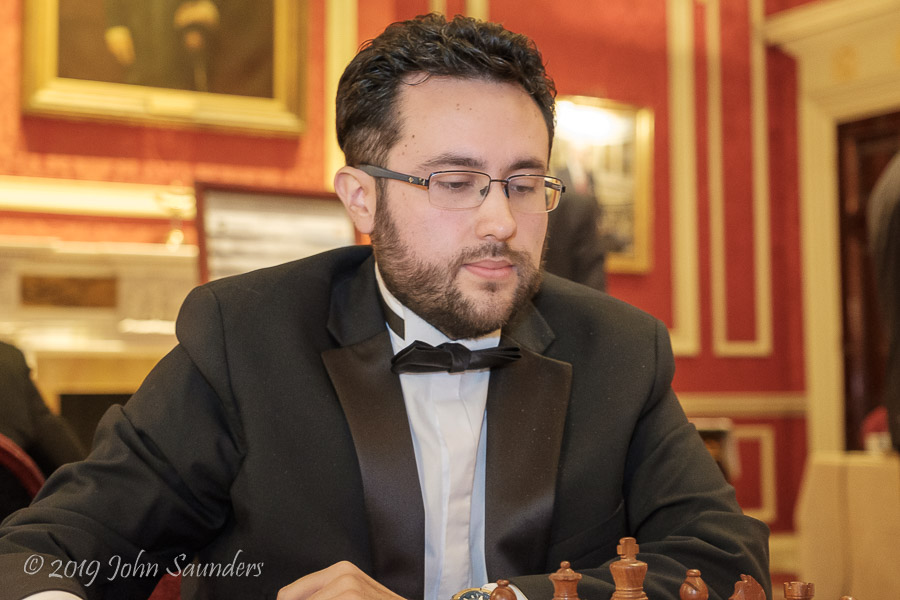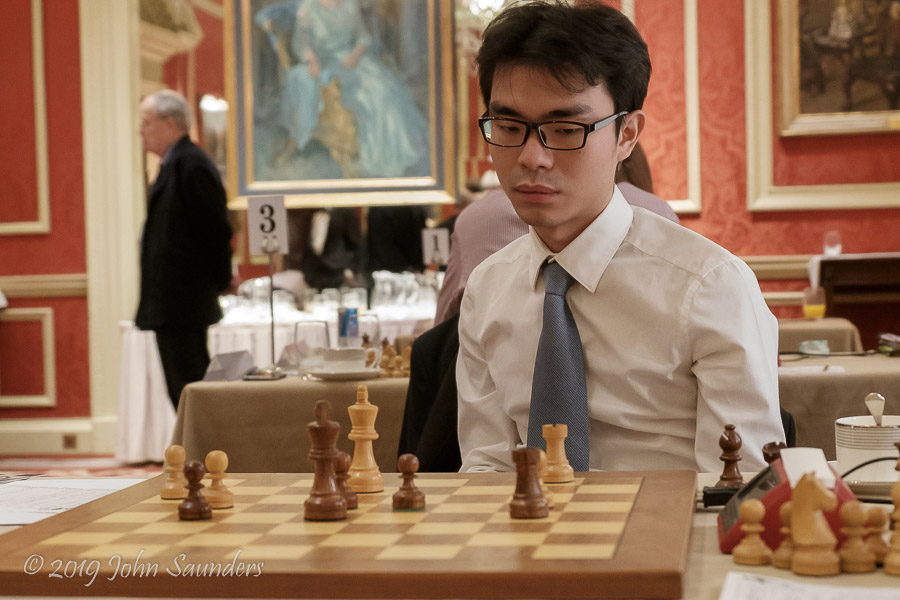 Gustavo looks confident, Benjamin looks disconsolate. Cambridge win...
The last game ended at 6.30pm with Daniel Abbas edging out Peter Finn to clinch the match for Oxford. They will be much relieved after starting as hot favourites. Great effort from Cambridge who ignore the rating list and gave it their all.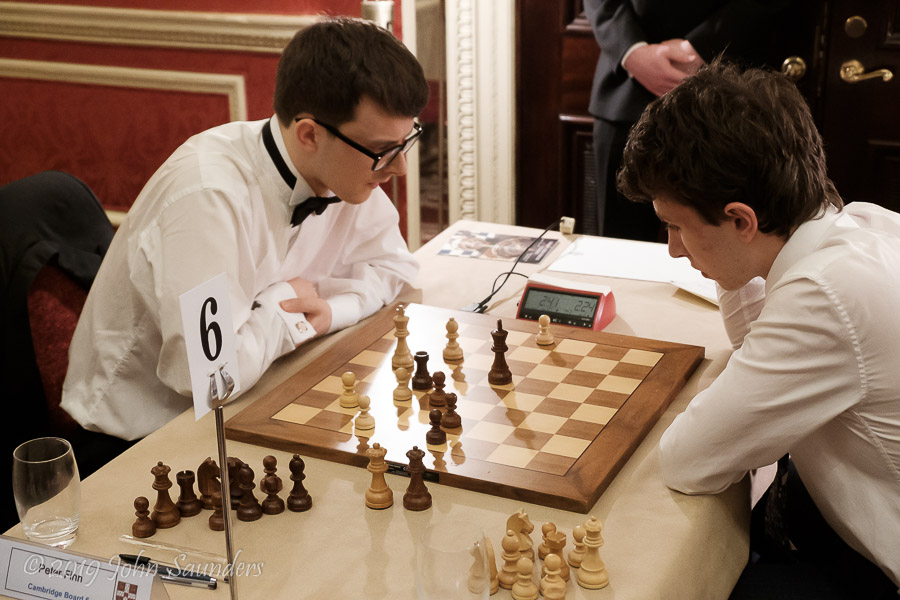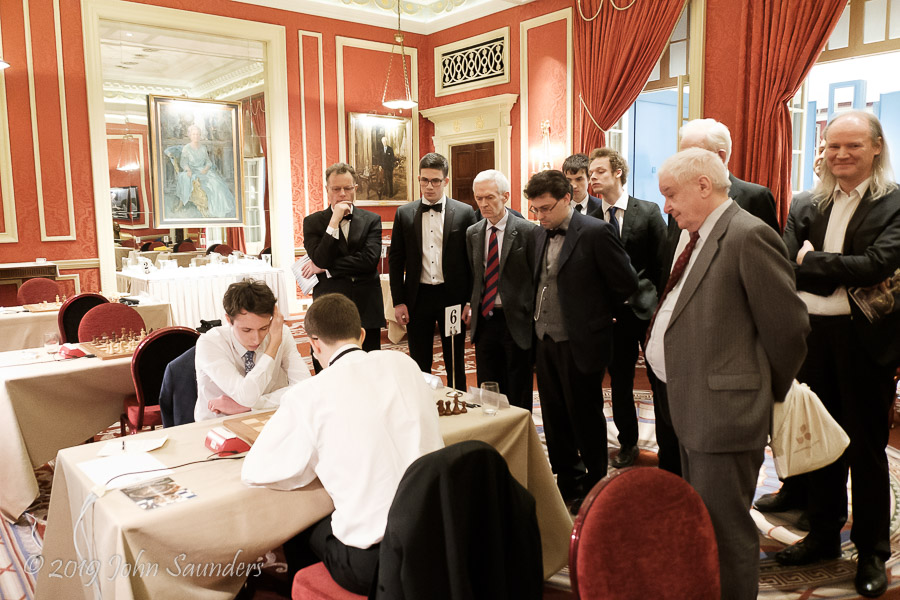 The end is nigh... Oxford win by a whisker. Well done, both teams.